2022 Distinguished Warrior
Mr. Loney Hebert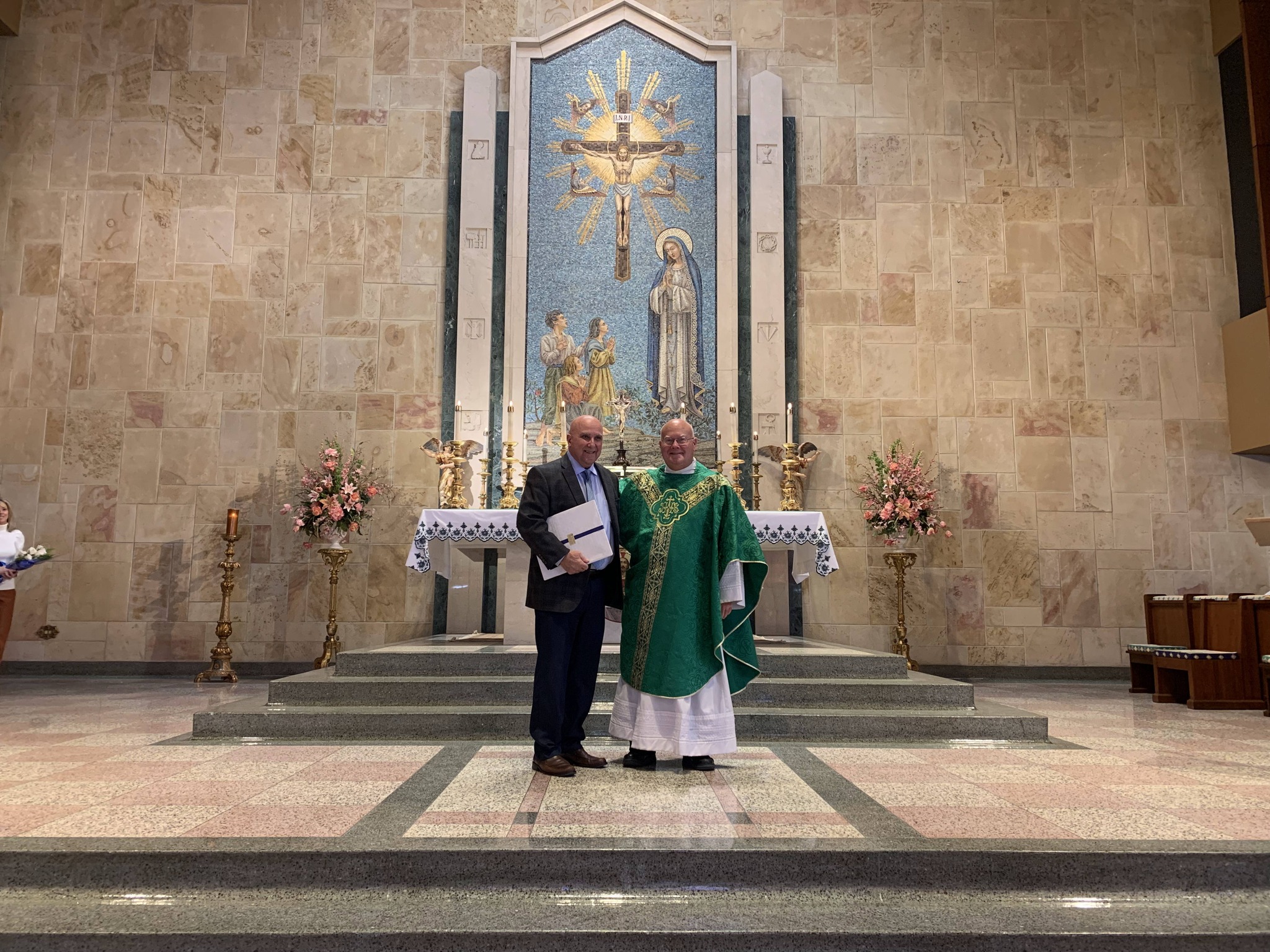 The Fatima Alumni Council is pleased to present the Distinguished Warrior Award to Mr. Loney Hebert.
Mr. Loney Hebert is a graduate of Our Lady of Fatima School, class of 1972. He served as class president, and because of that role, has been in charge of organizing Our Lady of Fatima ``Class of 1972" reunions over the years, including this year's 50-year reunion.
After graduating from Our Lady of Fatima School, he attended and received a Business degree from USL. He spent most of his career employed as a Senior Applications Engineer with General Electric. After retirement from GE, he volunteered his services in the community.
Loney and his wife, Vickie are active members of Our Lady of Fatima Church and school. Loney is a member of Cast, an usher at Our Lady of Fatima Church, and a member of the Vitality Team. He also takes part in Adoration of the Blessed Sacrament in the Adoration Chapel of the Little Shepherds in Knight Hall. His work in the Lafayette community is a reflection of his Warrior spirit. He has enjoyed cooking jambalaya for the Fall Fest and for Teacher Appreciation Day. Loney's two children are Fatima alumni, LoniKay Meyer and Josh Hebert. LoniKay is presently a Kindergarten assistant at Fatima school. He has four grandchildren attending Fatima and enjoys Grandparents Day every year with Hayes Hebert, Olivia Hebert, Addison Meyer and Graham Meyer. Congratulations Loney and we thank you for being a true Warrior!