2020 Distinguished Warrior
Doris & Lee Tatford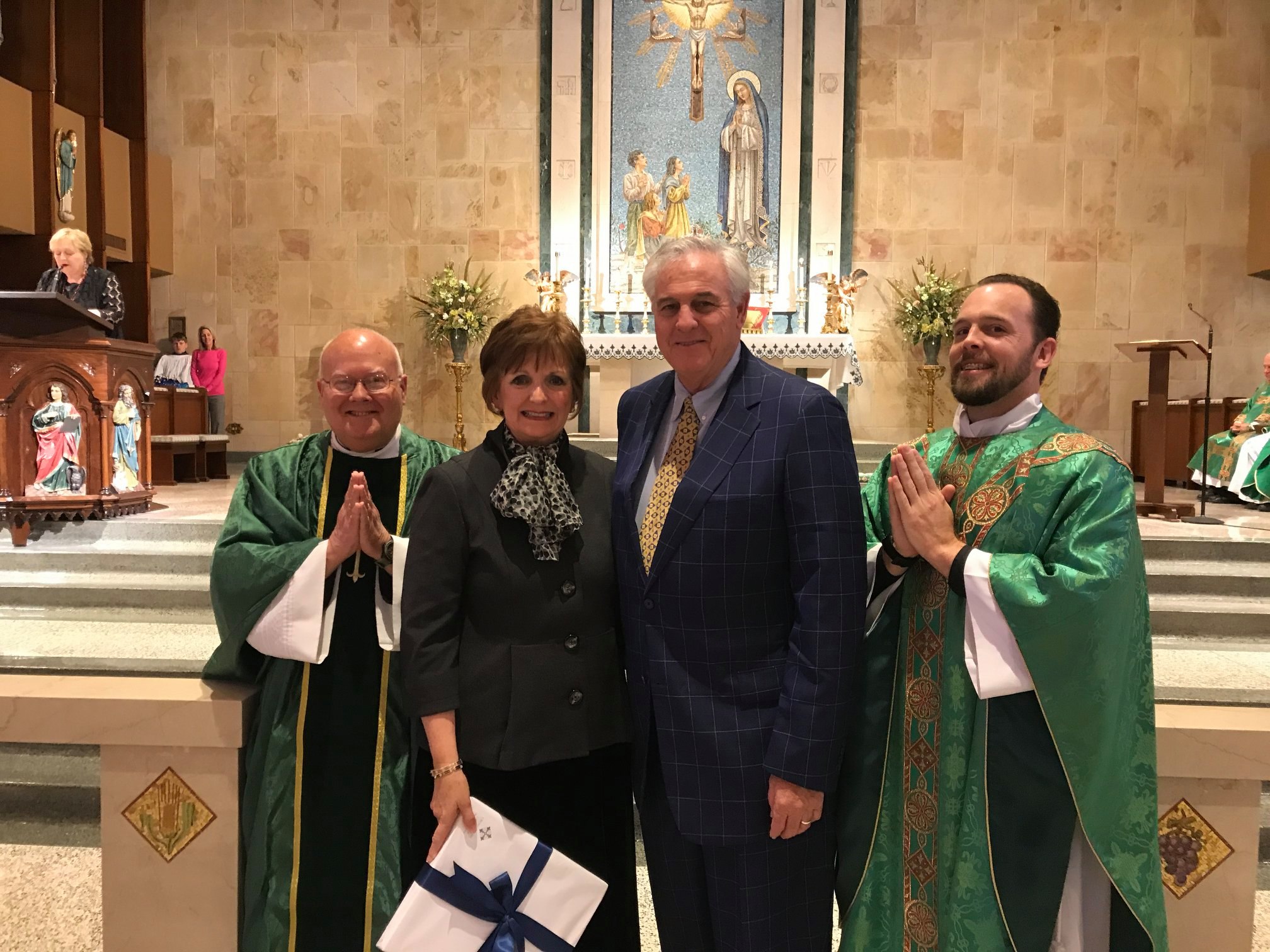 The Fatima Alumni Council is pleased to present the Distinguished Warrior Award to two very dedicated Fatima Warriors, Doris and Lee Tatford. Both are huge supporters of the school, and we thank them for keeping the warrior spirit alive.

Doris Regan Tatford is a 1974 graduate of Our Lady of Fatima High School. She and her husband, Leander Tatford, are active members of Our Lady of Fatima Church. Their four sons are graduates of Our Lady of Fatima Catholic School and their oldest granddaughter is the newest Fatima Warrior in the family.

Doris is a founding member of the Alumni Association Board, served as President and continues to be active with the Alumni Association. She has served as the Fatima Parent's Club Secretary, Project Charlie Teacher, and a Field Day Volunteer. Doris also served as the Co-Chair of Our Lady of Fatima Church Capital Campaign and was a member of the Altar Society.
Leander Tatford is a 1973 graduate of Catholic High School in New Iberia, but as a Fatima parent has served on the Our Lady of Fatima School Board as both a Member and President. He served as the Fatima Jr. High Head Football Coach from 1995-2006. Lee also served as a Project Charlie Teacher. Together he and Doris were Parent's Club BBQ Chairpersons, Fun Run Volunteers, STM Capital Campaign Committee members and were the 1998 Our Lady of Fatima School Supporters/Achievers of the Year. Congratulations Doris and Lee. Thank you for your continued support of our school and church!