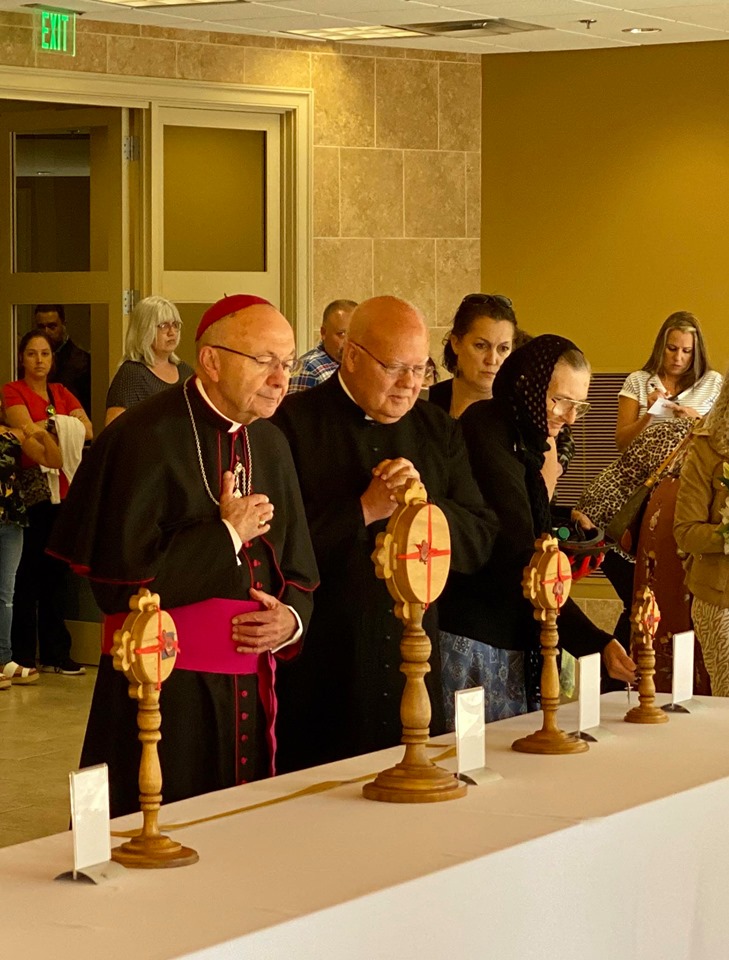 Welcome to Our Lady of Fatima Catholic School, named after the great apparition of the Virgin Mary in a small Portuguese town in 1917.
In the Jubilee Year 2000, Pope Saint John Paul II revealed the third part of the Secret of Fatima. All three parts are stunning, considering that they were communicated by Mary to three small children whose names are Servant of God Lúcia Dos Santos, Saint Jacinta Marto, and Saint Francisco Marto. During the First World War, the Blessed Mother called people through these apparitions to repentance and conversion.
The Third Part of the Secret concerns a bishop dressed in white who would be struck by a bullet. Pope John Paul II was the victim of an assassination attempt on 13 May 1980. What does this all mean?
In a Vatican document entitled "The Message of Fatima," then Cardinal Joseph Ratzinger (later Pope Benedict XVI) reminded us that the essential message of Fatima is "the exhortation to prayer as the path of 'salvation for souls' and likewise, the summons to penance and conversion."
We take the message of Fatima seriously here at Our Lady of Fatima Parish and School. We strive to teach our children love for God within the context of the Church's tradition and teachings. We exhort them to prayer and penance. We teach them that prayers and pious acts are very powerful. If offered for others, these prayers and sacrifices can help change lives for the better. Isn't this what the Church is all about?
Yes, we are in Christ Jesus a family of faith, hope, and charity, redeemed by the Precious Blood of Jesus. We strive to live the truth in love (Ephesians 4:11-16) as we grow in our capacity to love and forgive, thus seeking to change the very world.
Msgr. Jefferson J. DeBlanc, Jr.