John E. Chance II Memorial Library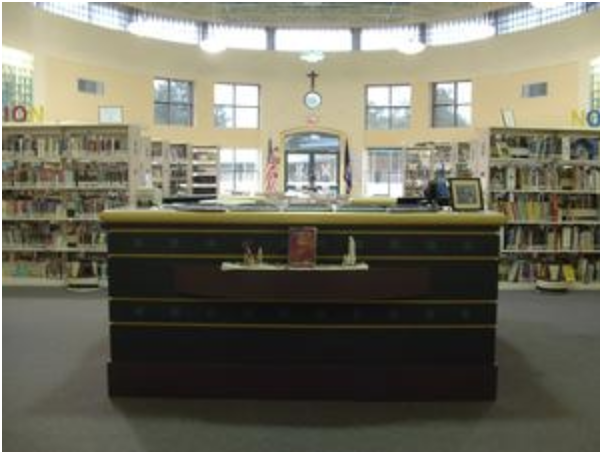 The John E. Chance II Memorial Library was designed by Kevin J. Gossen in 1998. The library's design is symbolic of a mother nuturing her child.
Mrs. Joretta Chance has said this of the Library, "When I enter the Library at Our Lady of Fatima I am surrounded with a space that is filled with light, shape and color. This backdrop acts as a serene gathering spot for our youth to learn and absorb knowledge and Christian values, which I believe is our future. The library is also a space that I continue to enjoy to visit, for it is a connection to my son, John."