Destiny is our online library management system. Students can access Destiny at home using the link above. The homepage contains numerous links to helpful websites for our Fatima community. Destiny encompasses both our card catalog and our research databases. Embedded within the Destiny card catalog is a tab entitled "One Search" which will pull from our databases.
Students in grades 4-8 may use their login to navigate to Webpath Express, which is a browser similar to Google but primarily with educational materials that are age-appropriate.
For the most up to date, relevant, and cutting edge books and resources...choose DESTINY!
The Accelerated Reader Program is a computerized learning information system developed by Renaissance Learning for use in the school setting. The program provides opportunities for students to practice reading skills suitable for their reading level. After reading an AR book, students test on the computer. The computer scores the quiz, assigns points earned, and keeps a personal record on each child throughout his/her school years. This record follows him/her to feeder schools upon request. The school does not allow AR testing from home.
Book levels and point values can be found either through searching the Destiny Catalog, which will also confirm if this book is available in our library or through arbookfinder.com. As long as the book is on AR Book Finder, a student can either check it out from our library if available, from a local public library, or can purchase it at a bookstore and test at school. It is most beneficial to always identify the test by quiz number when entering the AR program.
AR Home Connect
Students perform better when parents are actively involved in the learning process. By logging onto Renaissance Home Connect, parents can link their email accounts to get automatic updates on their child's AR progress and test results. Students in grades 2-8 will receive a Home Connect parent letter within the first few weeks of school, which will include directions and their child's username and password information.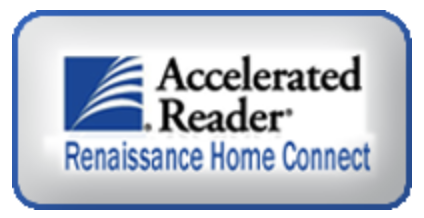 Research Database Links